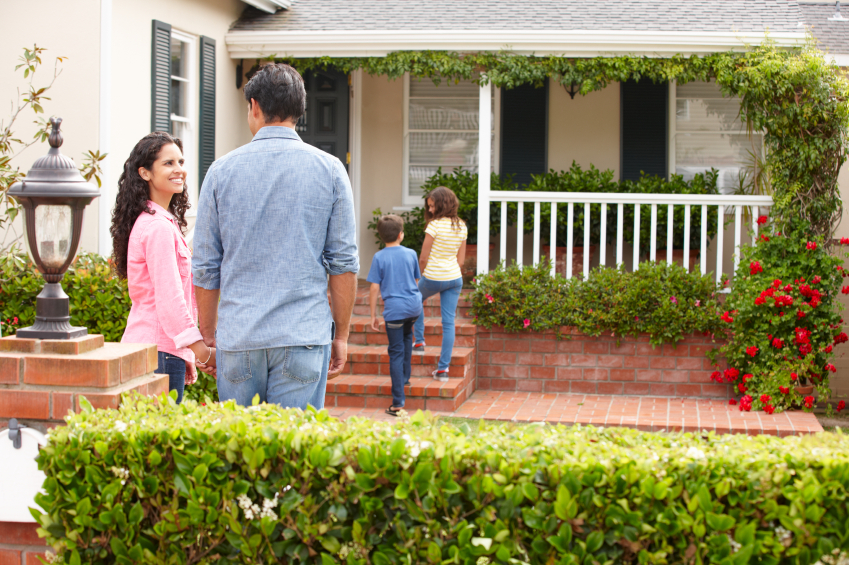 Have you heard? The front porch is the new family room! With southeastern N.C.'s mild climate, it's possible to enjoy "porch time" virtually year round. A well-appointed front porch can easily serve as the ideal place for relaxing or entertaining. A few pieces of comfy furniture, a fresh coat of paint, and cheery pots of annuals are a great place to start. Here are several more easy suggestions:
Perhaps a new paint color for the steps and trim? Painted floors and ceilings on porches can also add a lot of pizzazz.
Accessorize your space with items that compliment the paint choices. For example, new cushions for the rockers, decorative ceramic pots for plants, and a colorful welcome mat. See more: Add to or Improve Your Outdoor Living Space This Summer
Just as you would with a room, it's possible to designate seating or dining areas with a cleverly placed rug, painted floor cloth, or small dining table. Old dressers, benches or dry sinks can set a whimsical, homey tone. Using the new colored chalkboard paint is a great way to rejuvenate a neglected piece of furniture and make it a focal point.
Skillfully placed mirrors or art on canvas are yet more ways to transform your porch into something special.
Seasoned southerners may want to give their porch ceiling a coat of blue paint. Several theories about this practice contend that it fools spiders and wasps because they think it's the sky, plus, blue is good luck and wards off evil spirits!
The front porch is the perfect setting to show off collections of things like seashells, watering cans, polished stones, jars of buttons or marbles, glass bottles and old tools.
Adding a bamboo shade to one end of a front porch provides privacy. This can also be achieved naturally with a stand of Confederate Jasmine. It's a lush evergreen vine and smells divine when it blooms in early summer.
Other touches that add extra charm are wind chimes, hurricane lamps, and birdhouses.
If you'd like to begin your front porch transformation with new paint, please give the designers at Colour Solutions a call at 910-686-3067 or contact us online.