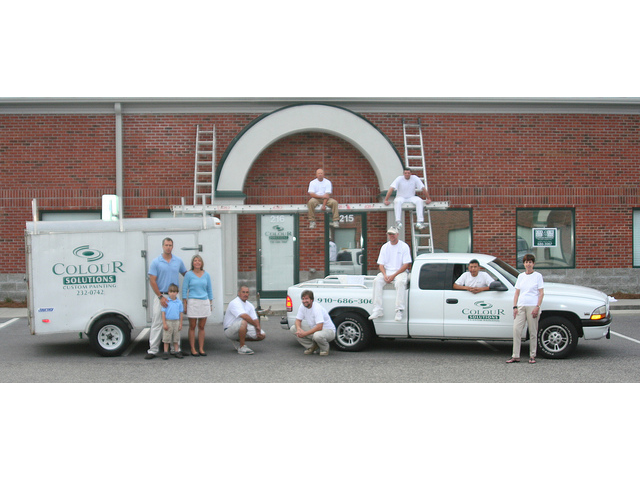 If you have made the decision to hire the professionals to paint your home, first of all congratulations! Working with the pros means investing in an outstanding-quality paint job that's not only guaranteed to impress, but also go the distance and retain its amazing looks. What's more, it often works out cheaper on the whole to bring in the experts, when compared to stocking up on all you'll need to tackle the job manually.
But what's important to remember is that unless otherwise agreed with the painting company, it may be up to you to make sure your home is adequately prepared. Some painting firms will take care of at least some of the prep in accordance with your arrangement, but there are still certain steps you yourself should take ahead of time.
So for those about to welcome the professionals to their homes for an expert paint job of any kind here's a brief overview of a few important tips for tackling the prep:
So for those about to welcome the professionals to their homes for an expert paint job of any kind here's a brief overview of a few important tips for tackling the prep:
1 – Wall Hangings
First of all, it's a good idea to start out by taking anything that may be hanging on the walls to be painted and putting them in a safe place. For obvious reasons, it's not as if the painters are going to be able to get their job done if there are still mirrors, photos and other decorative bits and pieces all over your walls. So rather than fumbling around and trying to get the job done after the arrival of the painters, take down your decorative features and make sure they're stored somewhere safe.
2 – Remove Ornaments
The same also goes for any ornaments or free-standing decorative bits and pieces you might have about the place. While there's always the option of covering them up and indeed your painting team will probably bring protective sheets, it's still a better idea to move them as far out of harm's way as possible. Even if it's simply a case of moving them into another room at the time being, anything you can do to minimize the likelihood of them being damaged is a good thing.
3 – Consider Access and Obstructions
It's important to remember that the easier it is for your chosen painting team to get the job done, the faster and more efficiently it will be done. Not only this, but faster and easier paint jobs can also be considerably cheaper than those that are unnecessarily challenging. For the mutual benefit of everyone involved therefore, it is a good idea to carefully consider access and any obstructions that could potentially get in the way of the painters. Think about where they will need to walk, where they will need to position their equipment and generally where they will need to work. Move bulky items of furniture out of the way where possible and keep as much of the area to be worked on as possible free of obstructions.
4 – Curtains, Rugs and Throws
Once again, absolutely anything of value that can be moved away from the area to be painted should be moved prior to the painting team's arrival. This includes any curtains, rugs, throws and soft furnishings in general that could potentially be damaged or destroyed by rogue paint splashes. Professional painters know exactly how to get the job done with minimal mess, but as it's impossible to rule out accidents, it's better to be safe than sorry.
5 – Wall Preparation
Be sure to speak to your chosen service provider before they visit your home with regard to whether or not you yourself will be expected to carry out any kind of wall preparations. Generally speaking, it may be up to you to ensure that the surfaces have at least been thoroughly cleaned and dried, prior to the job beginning. This is especially true when it comes to home exteriors, though it's also perfectly possible that your chosen painting team will offer such services as optional extras. The same also goes for any kind of damage or deterioration of the materials to be painted themselves. If for example you have problems with rotting wood, rusting metal or infestations of any kind, these will need to be addressed prior to the painting going ahead.
6 – Clean the Room
It's also a very good idea to give the room as a whole a full and deep clean, prior to the new paint being applied. The reason being that the very last thing you want is to allow dust and dirt already in the room to be kicked up into the air and settle on the surface of your once-flawless new paint, before it even had a chance to dry.
7 – Vacate the Area
Again for reasons that are relatively obvious, be sure to plan in advance for the painters and ensure that kids, pets and people in general are kept as far away from the work space as possible. It's not that they'll necessarily be put in any kind of danger by the painters – it's more a case of minimizing the likelihood of messy accidents! You might even be able to arrange for the job to be done and finished while nobody's home at all!
8 – Ask in Advance
Last but not least, be sure to get in touch with your chosen team of painters as far in advance as possible, in order to ask outright what exactly you need to do by way of prep. This way, you'll know exactly what to expect when the time comes to get stuck into the painting project, rather than face the prospect of having to run around chaotically at the last minute.