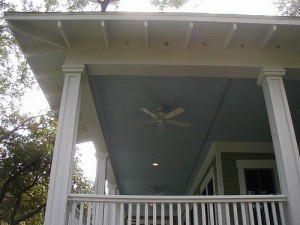 Summertime is here! And what better time to improve the look and value of your outdoor living space? With Colour Solutions' porch painting services, your porch or patio can get a quick and relatively inexpensive makeover with a few fresh coats of paint.
The pros at Colour Solutions can also offer expert advice when it comes to selecting a paint type and color for your porch's floor or ceiling. Depending on the material (wood, concrete, etc.) you may need a specific type of paint – and depending on the level of exposure your porch is subjected to, certain colors may work better than others. Let the experts help you find the right paint product for your home's needs!
Colour Solutions is a team of highly experienced painting and home improvement professionals. Among the many services we offer, painting outdoor porches and patios are a popular choice for homeowners. A fresh coat of floor or ceiling paint can add beauty, value and protection to your outdoor space for years to come.
Call us today to get a quote for your porch painting project! 910-686-3067