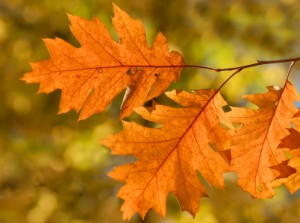 Are you ready for fall? How about your home? To get you house in shape for autumn, check out these tips to make your fall cleanup go smoothly.
Transition garden -Â If you have a flower, veggie or herb garden, now is the time to get it ready for the next season. Remove any dead plants and weeds and till the soil. Start planting your fall/winter flowers/produce.
Rake leaves -Â Set aside an afternoon or morning to clear your yard of as many leaves and yard debris as possible. (In southeastern NC, you may be raking more pine needles than leaves! If that's the case, you may be able to reuse the pine straw for landscaping).
Check your home for areas that need caulking -Â Caulk helps prevent moisture and mildew by creating a seal. Bathrooms, kitchens and around doors and windows are common places that need caulk. It's a good idea to check these areas at least twice a year.
Check your home's paint. Is it time for a fresh coat? -Â A fresh coat of paint can make your home more attractive. It can also act as a protective layer between your home and the elements.
Contact Colour Solutions to hear about our interior and exterior painting services: 910-686-3067