With the weather getting warmer and the days getting longer, most homeowners are starting to think about ways they can improve the look and value of their homes. Summer is a great time to tackle some of those big home improvement projects and Colour Solutions is always happy to help homeowners check some of these projects off their to-do lists: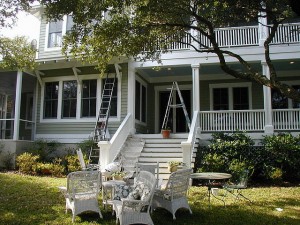 1. Deck and Patio Maintenance
Get ready for those summer cookouts by giving your patio, deck or porch a makeover. Whether your wooden deck needs staining, your cement patio needs pressure washing or your front porch could use a fresh coat of paint, Colour Solutions can provide a wide range of services to make your outdoor living space the envy of the neighborhood. And the floor surfaces aren't the only places that may need attention – porch ceilings, posts, doors and exterior walls can also be painted, stained or washed to give your space a completely new look.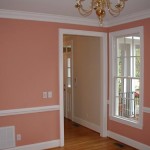 2. Fresh Paint Indoors
Summer is a great season to paint indoors. Here in the Southeast, high outdoor temperatures can make it challenging to complete exterior paint projects in the summertime, but interior paint jobs can be done quickly and easily without worrying about the heat and humidity complicating the project. If you've been thinking about giving your indoor rooms a new look, Colour Solutions can offer homeowners top-quality interior painting services at reasonable prices. From choosing a new color scheme for your bedrooms to painting your kitchen cabinets to adding a faux finish in the dining room, we can provide clients with a full range of options – after all, painting is our specialty! Adding fresh paint indoors can also take care of those pesky scuff marks and scratches that may have occurred throughout the years. Colour Solutions knows how to effectively prep the wall surfaces to ensure your new paint job covers up small imperfections.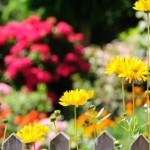 3. Beautify Fences
If your home has wood fencing, you might want to consider having it professionally cleaned or painted. Because fencing is subjected to the elements every day, all day, it can tend to accumulate mildew and lose its original attractiveness. Quick, fairly inexpensive ways to improve the overall look of your home is to thoroughly clean or paint your fences. If you're thinking of paint, Colour Solutions can even offer professional consultations on choosing a complementary color and offer suggestions on the type of paint to choose. This project is best done in early summer, before the extreme heat of North Carolina sets in; however, if you do decide to hire us to paint outdoors, we at Colour Solutions can strategically perform the task to ensure the paint doesn't dry too quickly before it has time to set.
No matter what time of year, Colour Solutions is dedicated to offering clients throughout the Wilmington area the best painting and home improvement services at affordable prices. To get started on your next summer home improvement project, feel free to give us a call. In addition to painting, staining and cleaning, we can also do light carpentry, wallpaper removal, yearly maintenance packages and more (see our Services). Call us today to hear more about our services. (910) 686-3067