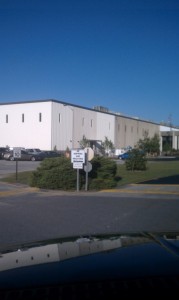 Colour Solutions is a leading source for commercial painting. From interiors to exteriors to cabinet painting and more, we offer high quality paint products and excellent service. Whether your business needs a whole new look or it's just time for a fresh coat of paint, Colour Solutions can help you find the right commercial building paint color at an affordable price.
Determining the best commercial paint color can be a challenge. If you want to incorporate a specific color or shade (like one that matches your business' logo colors), we can help you find the best match. If you're not sure what color to choose, we will happily offer suggestions based on your particular needs.
A few things that will determine the type/color of your commercial paint product:
Type of business – Studies have shown that certain colors evoke certain emotions in people. "Warm" colors like reds and oranges have been thought to provoke excitement or even hostility, while "cool" colors are sometimes thought to inspire calmness or indifference. While these idea are purely theories, we do believe that when it comes to your business, you want your clients or customers to feel welcome and comfortable in your facility, so choosing an appropriate color is important. (For example, you probably don't want to use bright pink for a men's health facility).
Type of material – Certain types of paint work best with certain types of material. Wood, concrete and brick, for example, all have different compositions and therefore may need paints with special properties to look great and last long.
Zoning regulations – Depending on the area your business is in, there may be restrictions on certain colors. Bright or garish shades may be prohibited in your zone, so it's best to let us help you double check.
If you're ready to hear more about commercial painting services from Colour Solutions, give us a call at 910-686-3067.