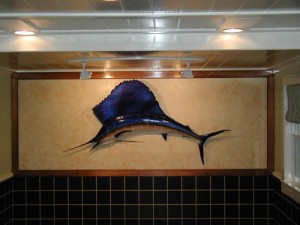 Colour Solutions is a leading Wilmington NC painting company that specializes in both residential and commercial painting. The commercial division focuses on interior and exterior painting for offices, restaurants, retail space, galleries, and more.
The expert painters at Colour Solutions are uniquely qualified to provide specialty and faux paint finishes ideal to create or highlight a particular style or environment. From painted ceilings, to stripes, to wainscoting, to texture – specialty and faux finishes can provide just the right accent to inspire a mood or spark the imagination. They can handle any commercial painting challenge inside and out.
Colour Solutions was recently trusted to paint the exterior of the Lebanon Chapel at Airlie Gardens in Wilmington, NC - a building more than 175 years old. This project helped in the maintenance and preservation of an important local historic structure.
They've also taken on the cleaning of the Grace Baptist Church steeple on North College Road in Wilmington – a challenging project with amazing results. See the before and after photo for yourself: Grace Baptist Church Steeple Before and After.
Contact the experts at Colour Solutions to learn how your commercial space can benefit from their professional painting services: 910-686-3067 or by email at colour-solutions.com/contact/.