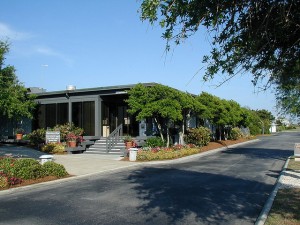 Colour Solutions is always excited about the prospect of historic restoration in southeastern North Carolina. We take great pride in our hometown and especially appreciate the historical significance of the homes, neighborhoods, and historic structures in our area.
Southport, NC in Brunswick County is one such city rich with history and historic homes. While these historic homes are so crucial to our sense of place and our role in the area's development, they can also be overwhelming to maintain.
One way to help maintain historic Southport homes is to protect the exterior with high quality paint on a routine basis. Paint provides protection from mildew and rot that are such a threat in hot, humid climates. Wood siding, columns, decking, railings, and stairs are susceptible to rot during their long term exposure to the elements including rain, moisture, and humidity.
Scheduling routine exterior painting for your historic Southport home is crucial to the overall maintenance and upkeep of the house. Colour Solutions is a professional painting company dedicated to preservation of historic homes in Southport, Wilmington, and throughout southeastern NC.
Contact Colour Solutions today to learn how our exterior painting and pressure washing services can benefit your historic home: 910-686-3067
Related Posts:
Finding the Right Painting Contractor in Wilmington NC
Painting, Carpentry Repair, and More!