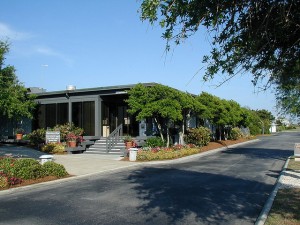 Wilmington, North Carolina is home to the NC Azalea Festival, an annual celebration of spring that highlights the area's gorgeous gardens and Zone 8 plants (including full bloom azaleas, of course!) as well as artwork, history, and culture. Complete with an Azalea Queen and her southern, hoop-skirted Belles, the Azalea Fest draws huge crowds to the area for the pagentry, garden tours and parties, parades, street fair, and concerts.
With all these visitors in town – maybe even a few staying at your own house – this is the ideal time to get your home or business pressure washed and cleaned up in time for their arrival. Pressure washing is a relatively easy way to wash off the grime from the winter and especially from the spring pollen dusting that turns the whole town green in mid-March.  However, pressure washing is not so easy if you don't have the equipment, tools, and materials necessary to get the job done right.
This is where you can hire a professional who has all the right equipment and resources to do the job efficiently and quickly. You can even take the opportunity to have them touch up any exterior paint that may have chipped or peeled over the winter.
Colour Solutions Painting Company in Wilmington NC specializes in pressure washing, house painting, and commercial painting – for both interior and exterior surfaces. Give them a call to help spruce up your home for Azalea Festival – you'll be so happy you did: 910-686-3067.