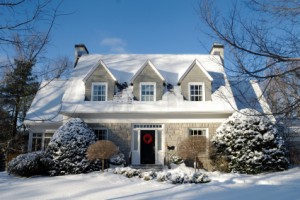 Fall is officially here – which means winter is not far behind! Let Color Solutions help you with those winter projects that you've been thinking about all summer long.
Fall is a great time to inspect and repair doors, windows and shutters as well as take on outdoor projects like sealing or refinishing decks. Additionally, winter can mean severe environmental changes, especially in Southeastern NC, where temperatures often fluctuate. This causes regular expansion and contraction of a home's exterior – something that could lead to moisture getting into the tiniest cracks, causing expensive water damage. A good winter maintenance plan for your home will not only prevent costly damage, it will give you peace of mind during mother nature's many changes.
Colour Solutions is more than just a painting company. We are a team of experienced, friendly home-improvement experts who are ready to make your home winter-ready. Whether you need to spruce up your gutters, repair drywall or are looking to refinish your weather-worn backyard deck, Colour Solutions can help.
With a proven track record of customer satisfaction and years of experience, Colour Solutions has become the trusted name in Wilmington NC painters and contractors. Call today to schedule your free estimate: 910-686-3067
In addition to our residential services, we are also pleased to offer commercial painting.
Related Posts:
Winterizing Your Home with A Fresh Coat of Paint
New Year, New Coat of Paint