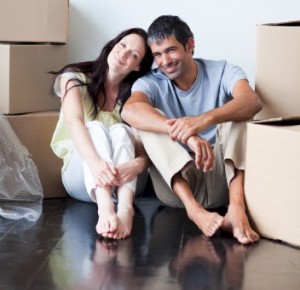 Concrete floors are becoming a popular home design trend for several reasons. When compared to other flooring types, concrete is usually much easier to keep clean and it will likely look great for many, many years to come. In addition to durability and easy cleaning, concrete flooring is also popular due to its design versatility through painting or staining. Staining seems to be the more popular choice for concrete floors, as paint has a tendency to scratch, chip and wear away. Here are a few more benefits of staining concrete floors…
1. Longevity
Concrete floors are great because they typically never have to be removed or replaced. Likewise, when it comes to staining concrete, the color of acid-stained concrete will not fade or discolor over time, as long as it is applied properly.
2. Versatility in Design
There are so many different colors and shades to choose from when it comes to concrete staining. By staining your concrete floor you can add a special touch to your home or office design by incorporating your favorite colors. Shades of brown, white, gray, blue, orange and even green can be used to stain concrete. To get an idea of just how many color options are available, take a look at some of Sherwin-Williams' choices or browse Valspar's selection. You may also want to check out NanoSet's interior concrete dye, which works very similarly to stain and is eco-friendly. Keep in mind that many companies make concrete stain, so feel free to shop around and read user reviews to find the best product for your needs.
3. Easy Maintenance
Stained concrete is one of the easiest types of flooring to keep clean and looking great. All you really need to do is perform light sweeping and vacuuming and an occasional mopping – maybe more or less frequently depending on how much traffic the floors get throughout each day. Pet owners and those with allergies often love concrete floors because, unlike carpet, concrete does not allow dust, hair and bacteria to become embedded and build up in the material.
Staining concrete floors can be a big job, but it is possible to go the DIY route. If you'd rather not take on the job yourself, you can certainly hire a professional, but just make sure you're working with a company or contractor with a good track record and experience in concrete staining. If you're in the Wilmington, NC area, feel free to contact us to discuss your concrete staining project and we'll be happy to offer you a free estimate. Just call 910-686-3067 or send us a message through our online contact form.