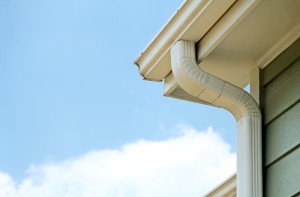 Let's face it: nobody likes to clean their home's gutters. But neglecting this important, yet unpleasant task can have some pretty nasty consequences.
1. Roof and Gutter Leaks
Although letting leaves and other debris build up in your gutters may not actually cause a leak, keep in mind that leaks are most often discovered during routine inspections (or after it's too late and they've caused damage to your roof, ceiling, etc). Taking the time to clean out your home's gutters means you can also take the time to inspect their condition. Small leaks that are discovered and repaired early usually do not cause major problems down the road. However, if you're not making a point to perform this basic maintenance, these minor issues will likely go undiscovered until they become a big problem.
[Read more...]